2.3. Installation for Mac
NO Installation required. 
To access the Cloud Edition simply click here
** Instructions below are for the previous discontinued Editions.
STEP 1: Download the program
On the home page of our website, click on Try Now to get to the downloads page.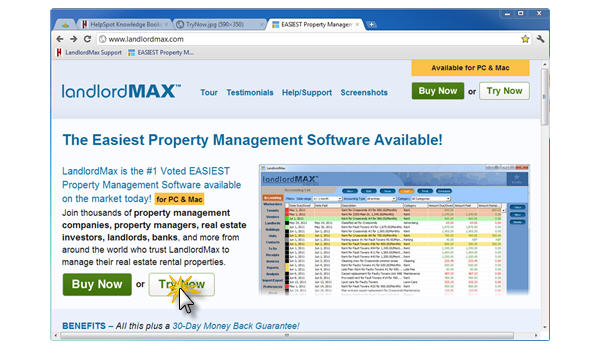 For the Mac the only option is to select the 64-bit version as we can no longer support the 32-bit version because Apple themselves have dropped all support for their 32-bit Mac systems as of mid-2012.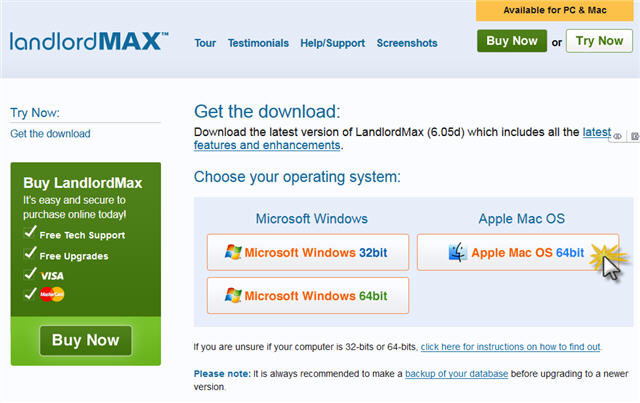 Save the installation program on your computer: click Save File.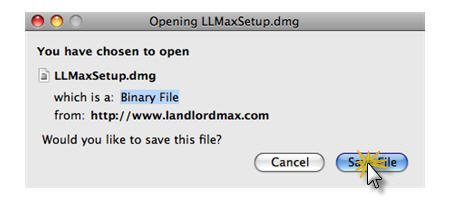 Once the download is completed, open the downloads folder on your computer and double-click on LLMaxSetup64.dmg .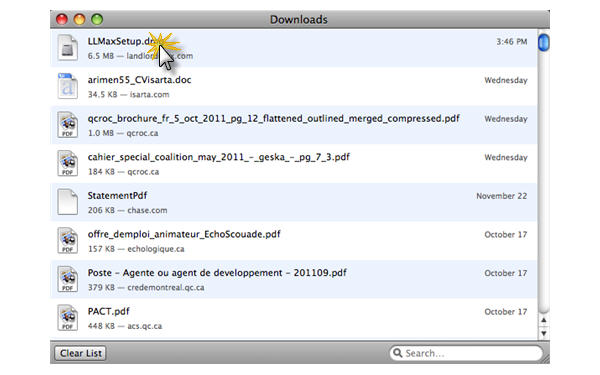 Then a new window will open showing you a new device: double-click on LandlordMax Installer.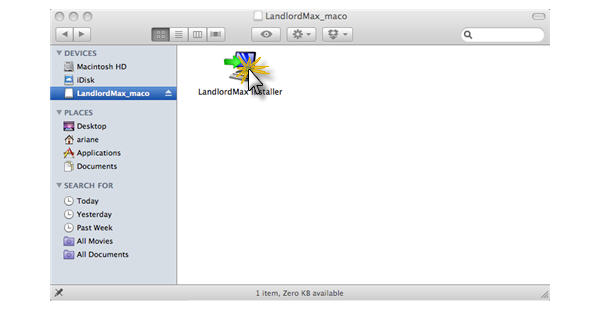 A security warning windows will open and ask you if you want to open the file. Click on Open to launch the program so the setup wizard appears.

STEP 2: Follow the installation wizard
The game here is to do what the wizard says.
As suggested in the welcome window, close all other applications and click Next.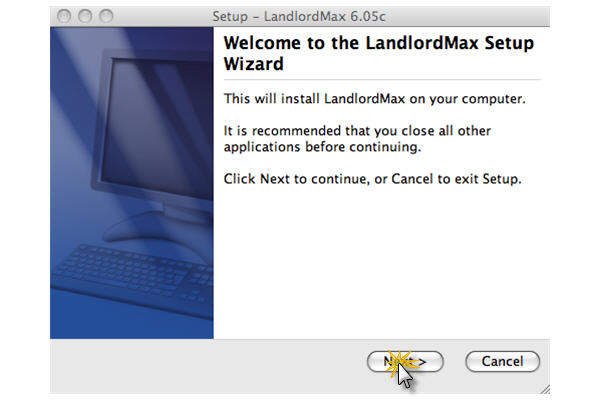 The next window has a progress bar that shows that the setup program is loading the LandlordMax application to your computer. Just wait for the bar to be completely blue.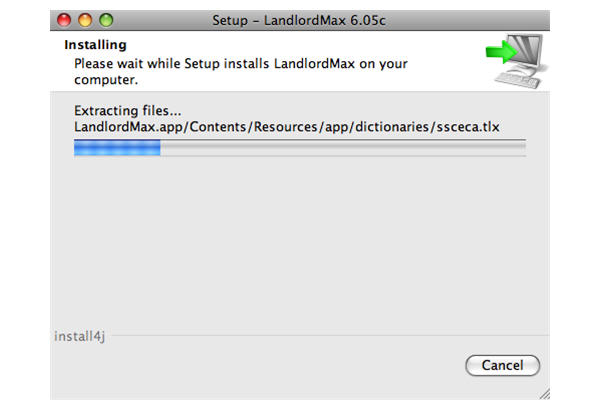 The last window signals that the application LandlordMax was successfully installed on the computer. Click Finish.