7.4. Self Hosting
Introduction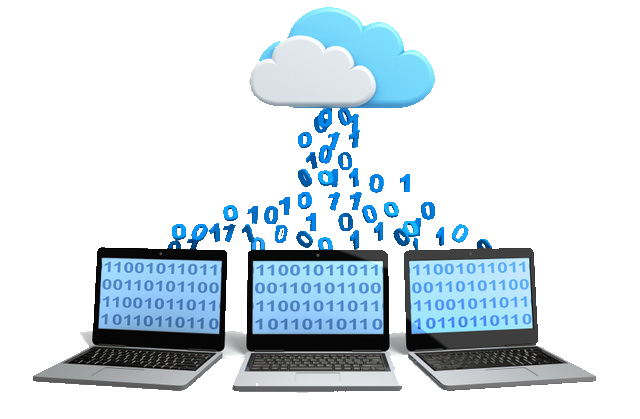 ** Important Tip: Before you decide on where or how to host your own Server, we strongly recommend you read the Before You Start chapter of the user manual as it includes a lot of very important information, offers some tips, and general advice on how to get started.
If you have never hosted a server, we strongly recommend you contact or hire a local IT professional to assist you as this is somewhat more complex than just running a normal software application. As much as we've done to simplify the process, we still recommend the assistance of an IT professional for anyone who is not familiar with software or setting up and configuring any type of server system before.
Intranet / Internal Network Access Only
The LandlordMax Server has the ability to be hosted either exclusively internal to your network for maximum security and protection. That is to say, you can limit access to the LandlordMax Server to only people and employees within your internal network by putting the Server within your Intranet.
Internal/Intranet access is generally much simpler and only requires that you connect the computer that hosts the LandlordMax Server within your network, such as through a router or a network switch. Generally no special configurations or setups need to be done other than verifying that other computers in your network can access the computer that the LandlordMax Server is located.
On the LandlordMax Login Screen as well as the Dashoard screen, you will find the IP address of the LandlordMax Server. The IP address is required for your LandlordMax Client instances to be able to connect to the LandlordMax Server.
Please do note that with this setup you CANNOT access the LandlordMax Server outside of your internal network, which means that you will NOT have internet access to the LandlordMax Server.
Internet Access / Full Internet Access
The LandlordMax Server can also be hosted on the internet, either through a cloud service provider such as Amazon EC2 Cloud Services, through any standard Windows Hosting Service Provider (any hosting company that provides Windows computers for hosting), as well as through your own network should you decide to give it internet access.
VERY IMPORTANT TIP: Please do note that although it is possible to setup internet access to the LandlordMax Server from your personal computer on your own local internet service, most high speed internet connections for the home are NOT good enough. Although they provide good download speeds, they will generally provide very slow upload speeds which will slow down your server to be barely usable. As well many ISP's (Internet Service Providers) do NOT allow you to host services and servers, and will therefore block the LandlordMax Server or worse when you least expect it. Therefore we very strongly recommend you NOT use your local internet provider to host your LandlordMax Server to the internet, this is very very like to FAIL!!
Wherever you decide to host the LandlordMax Server, you will need to open up port 8081 to the computer so that the Server is able to communicate with the Client. By default the installer will attempt to open up the required configurations on your the computer as part of the install, but depending on how you've configured your computer, and so on, you may need to manually implement this as well. In most cases this will mean opening up your router so that it can forward all requests from port 8081 to the computer hosting your LandlordMax Server. If you are not familiar with this, as suggested in the Before You Start chapter of the user manual, we do recommend you contact a local IT expert to give you assistance as this can be a bit more challenging depending on your local system and network configurations. As much as we'd like to offer assistance in this regards, it is beyond what we can offer in regards to technical support because each different router and so on is different, has different software, and so on. The configurations and setup of these items is very specific to the type of hardware you use and the systems you've configured and setup for your computer and network.
Important Tip: Please note that if you're running it on a personal computer that antivirus software solutions along with other related types of applications can randomly block the software from properly functionning. You may need to white list the LandlordMax Server if you use any of these kinds of software applications on the computer hosting the LandlordMax Server.
Troubleshooting
Again please note that we strongly recommend you get a local IT professional to assist you if you are not familiar with setting up Server type of software systems.
If you are not able to properly connect to your LandlordMax Server, the first thing to do is check if the Client can connect to it on the same computer. In this case you will need to install the LandlordMax Client on the same computer and attempt to connect using 127.0.0.1 as the IP address. If the Client can connect you have correctly setup your LandlordMax Server. This therefore means that any further connection issues are related to improperly configured firewalls, antivirus solutions, routers, and so on. Basically something is blocking the computer the LandlordMax Server is hosted on from being able to communicate with any other computer, therefore you need to troubleshoot where it is being blocked and verify all the configurations. Again this is where an IT professional can offer a significant amount of assistance and most likely quickly determine the cause.