2.2. Installation for Windows
STEP 1: Download the program
On the home page of our website, click on Try Now to get to the downloads page.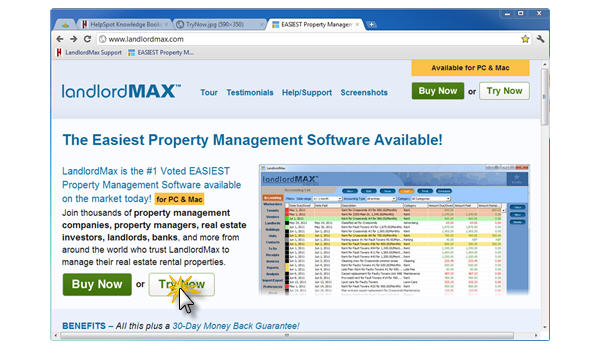 Choose which operating system you have on your computer. Assuming you have Windows, you have to specify if you have Windows 32-bit or 64-bit. All editions of Windows 7, Vista, and XP are available in 32-bit and 64-bit versions. If you're unsure, click here for instructions on how to find out if you have a 32-bit or 64-bit Windows computer. As soon as you click on the appropriate option, an installation program is downloaded to your computer.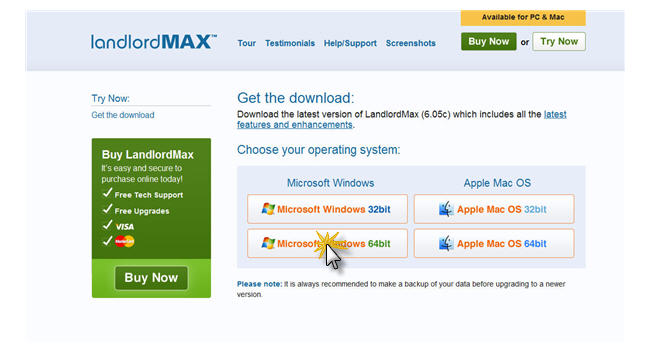 Once the download is completed, open the downloads folder on your computer and double-click on LLMaxSetup32.exe or LLMaxSetup64.exe depending on which type of computer you have. Note that the installation programs can be found on the CD as well.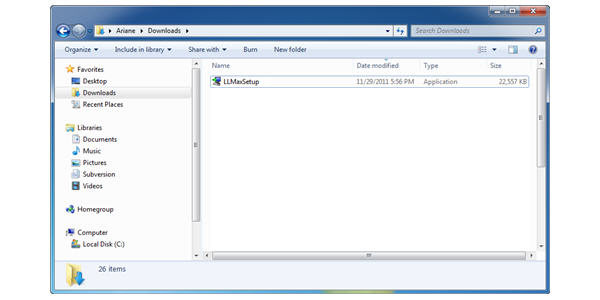 A security warning windows will open and ask you if you want to run the file. Click on Run to launch the program so the setup wizard appears.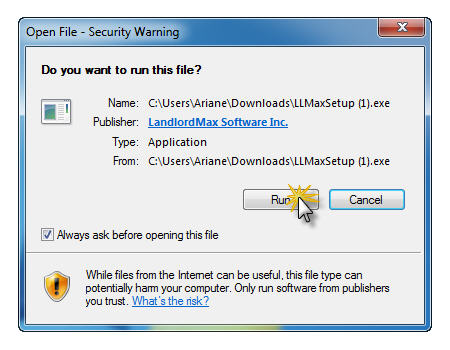 STEP 2: Follow the installation wizard
The game here is to do what the wizard says.
As suggested in the welcome window, close all other applications and click Next.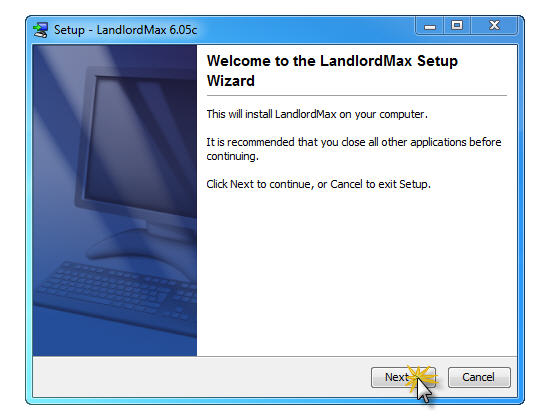 The second window is to select the installation type, whether you want to install a Desktop, Client, or Server. The default is to install the standalone Desktop application.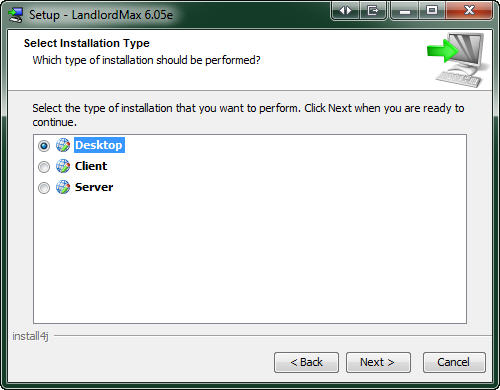 The third window is to select the destination directory. You can accept the default and just click Next.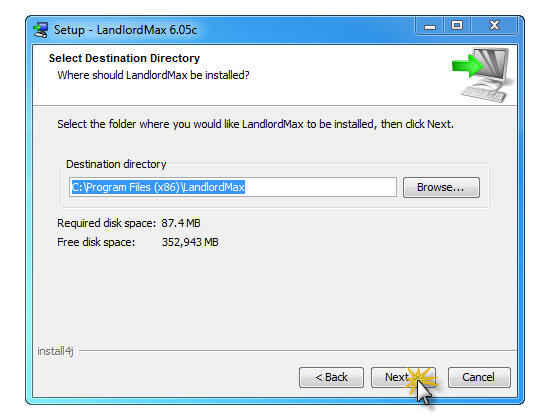 The fourth window is to select the start menu folder. You can accept the default and just click Next.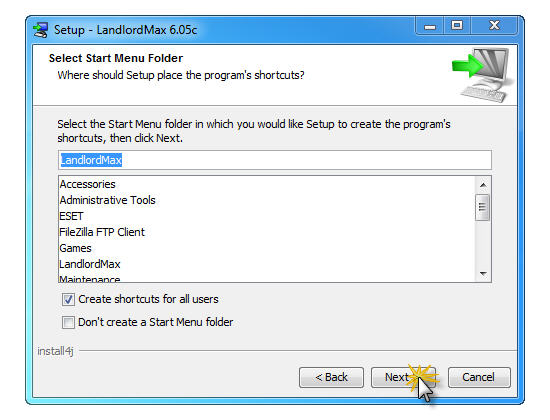 The fifth window has a progress bar that shows that the setup program is loading the LandlordMax application to your computer. Just wait for the bar to be completely green.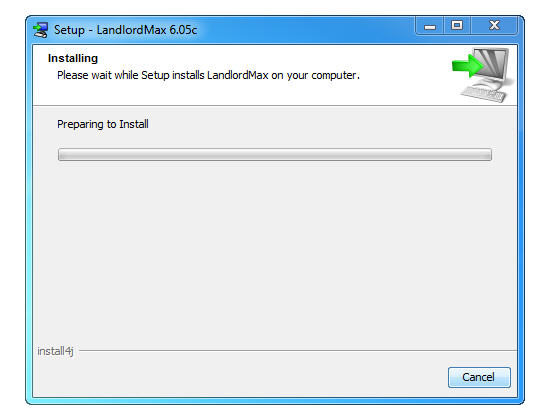 ** This is only applicable to upgrades on 64-bit systems: If you have a 64-bit Windows computer and it's the first time you upgrade to version 6.05d or higher since version 6.05c or earlier was installed, you may be presented with the following installer screen to remove the previous installation of LandlordMax because of how and where the software was previously installed on Windows 64-bit systems (C:\Program Files (x86)\LandlordMax instead of the new location C:\Program Files\LandlordMax). It cannot be done automatically within the new installer (and this will only ever need to be done once). If this is so, please go ahead and uninstall the previous version. **Please do note that your data is safe and has already been moved to the new location (in other words it will NOT be deleted). This final step is just to avoid confusion in the future so that you don't have two separately installed LandlordMax versions.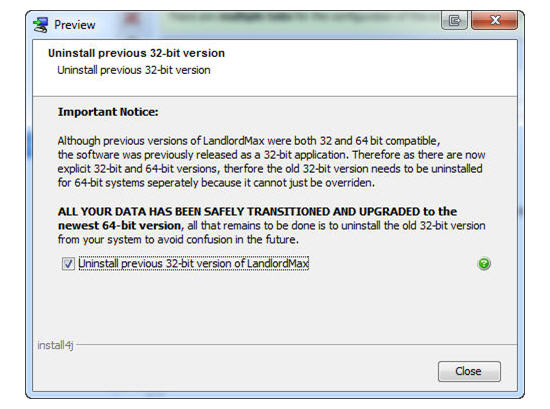 The last window signals that the application LandlordMax was successfully installed on the computer. Click Finish.