3.4. How do I access the APPDATA folder?
APPDATA is a hidden folder within Windows that contains the data and settings for the programs installed on your computer. Accordingly your LandlordMax data files are also stored in this location.
Although the following directions illustrated below are for Windows 7, the Windows XP and Vista directions are very similar.
STEP 1: Show all hidden folders
Click the keys 'Win+E' to open the Window explorer. In the popup window, click Organize in the top menu and select Folder and search options.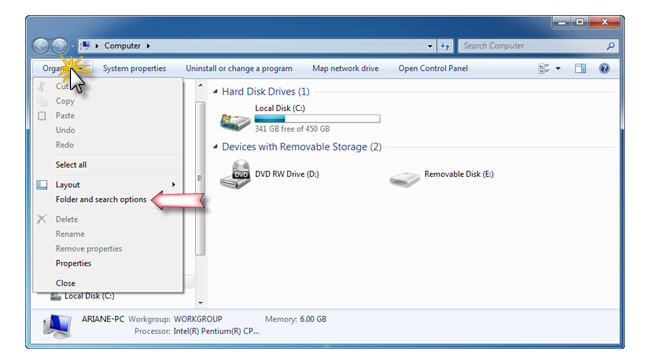 In the new popup window, click the tab View. In the section called Advanced settings, check the option Show hidden files, folders, and drives. Click OK.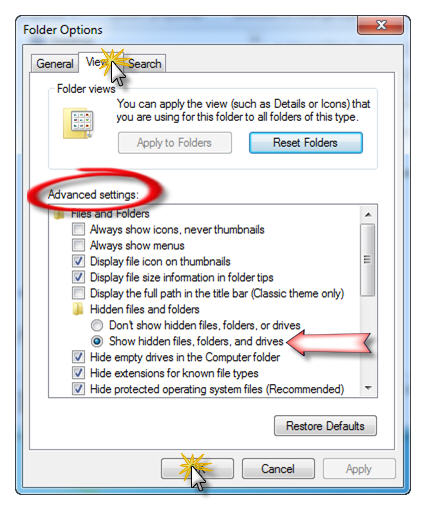 STEP 2: Locate your APPDATA folder
Click on the Windows icon called "Start" on the bottom left side of your screen, then click on the username at the top right.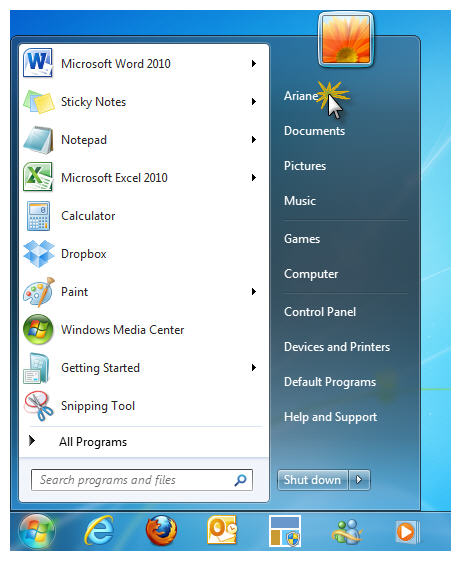 In the popup window, you can easily recognize the appdata folder that was hidden because it is slightly faded in color.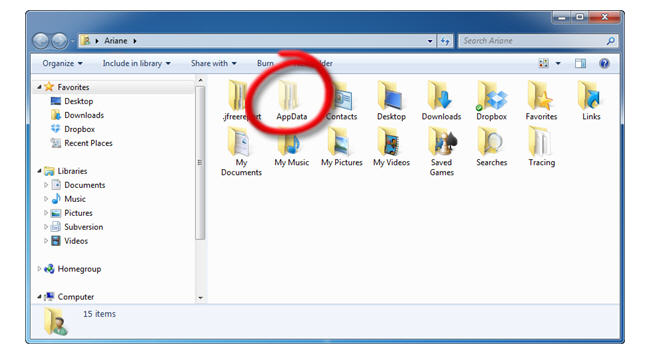 STEP 3: Locate LandlordMax folder
Double click on AppData folder and then on the Roaming folder.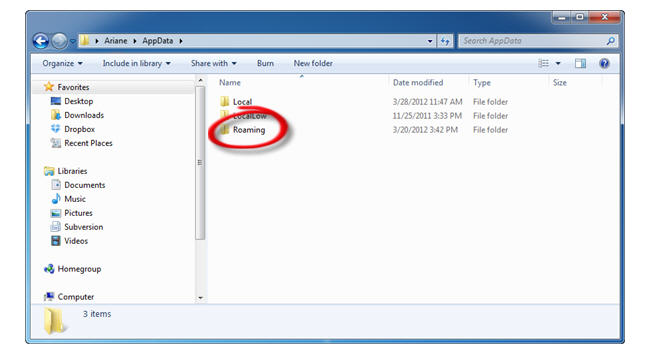 There you can see the Landlordmax folder where you will find your database folder, the diagnostic log files such as llmax.log, and so on as illustrated in the screenshot at the bottom.